Discoloration, wrinkles, and other irregularities can leave you looking older than you feel. Skin resurfacing is a popular, nonsurgical cosmetic treatment option that can address these aesthetic concerns and create a more radiant and youthful appearance. Dr. Patricia Berbari or a member of her team can perform Fractora™ treatment at at MedicSPA Gatineau, practice to improve the tone and texture of your skin.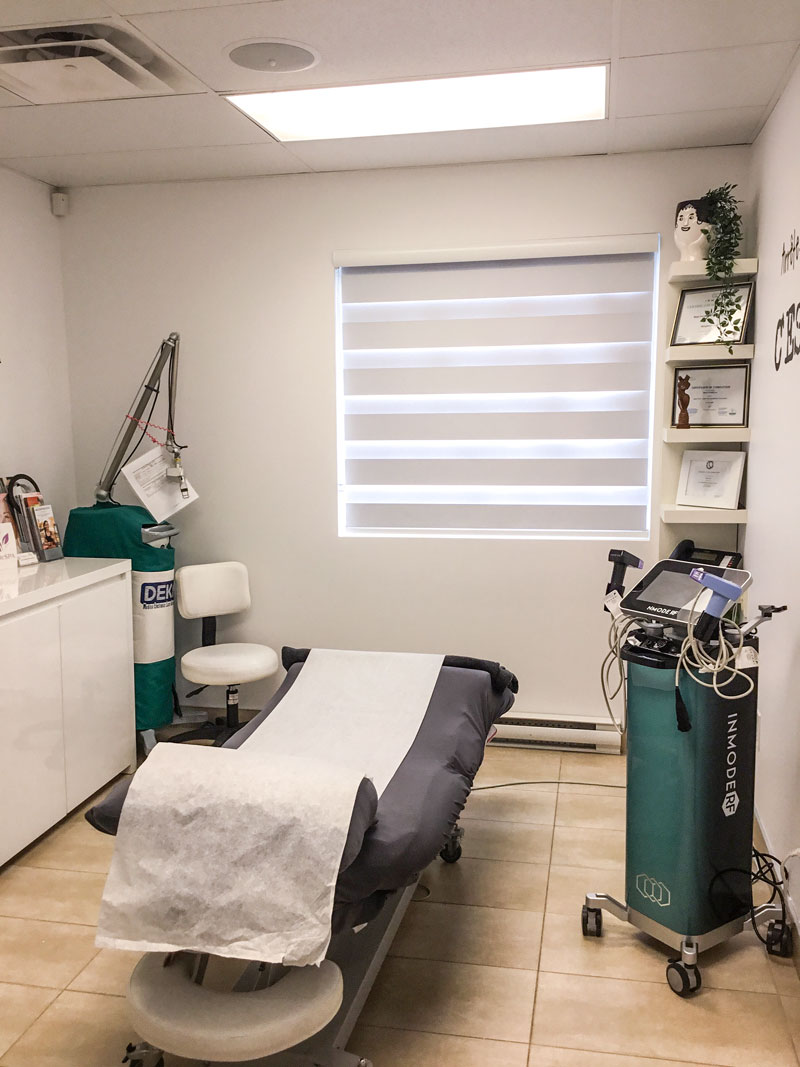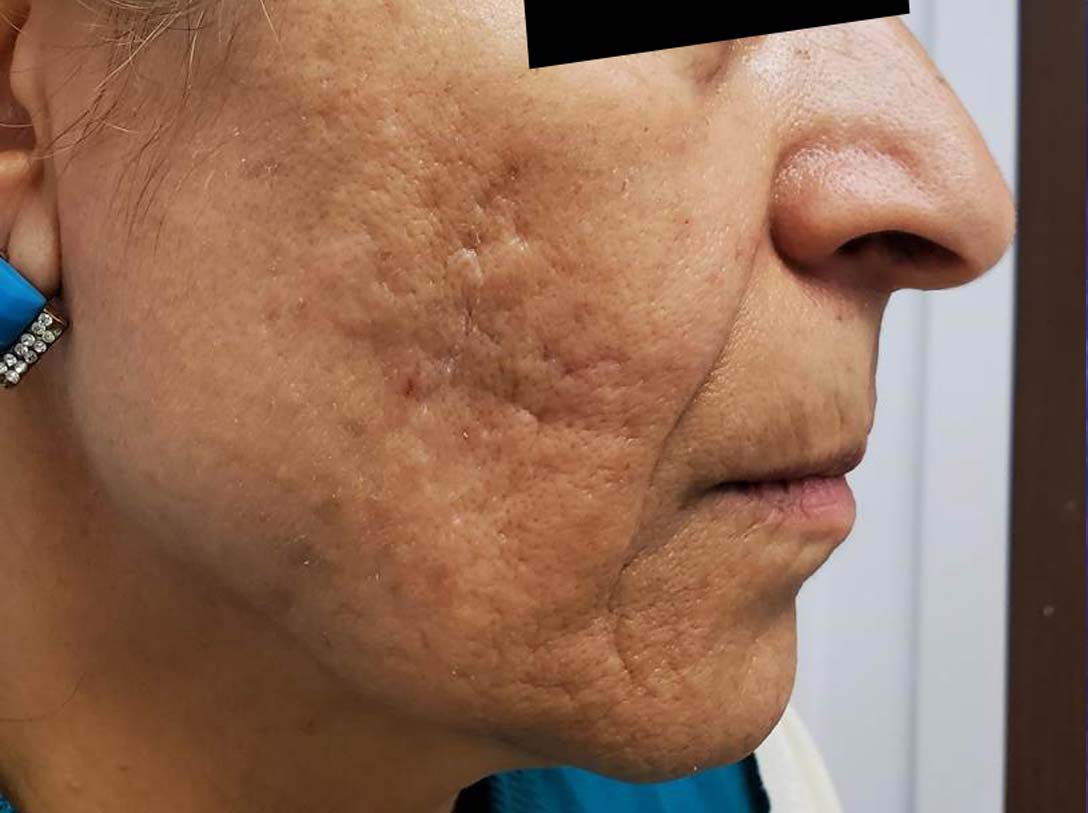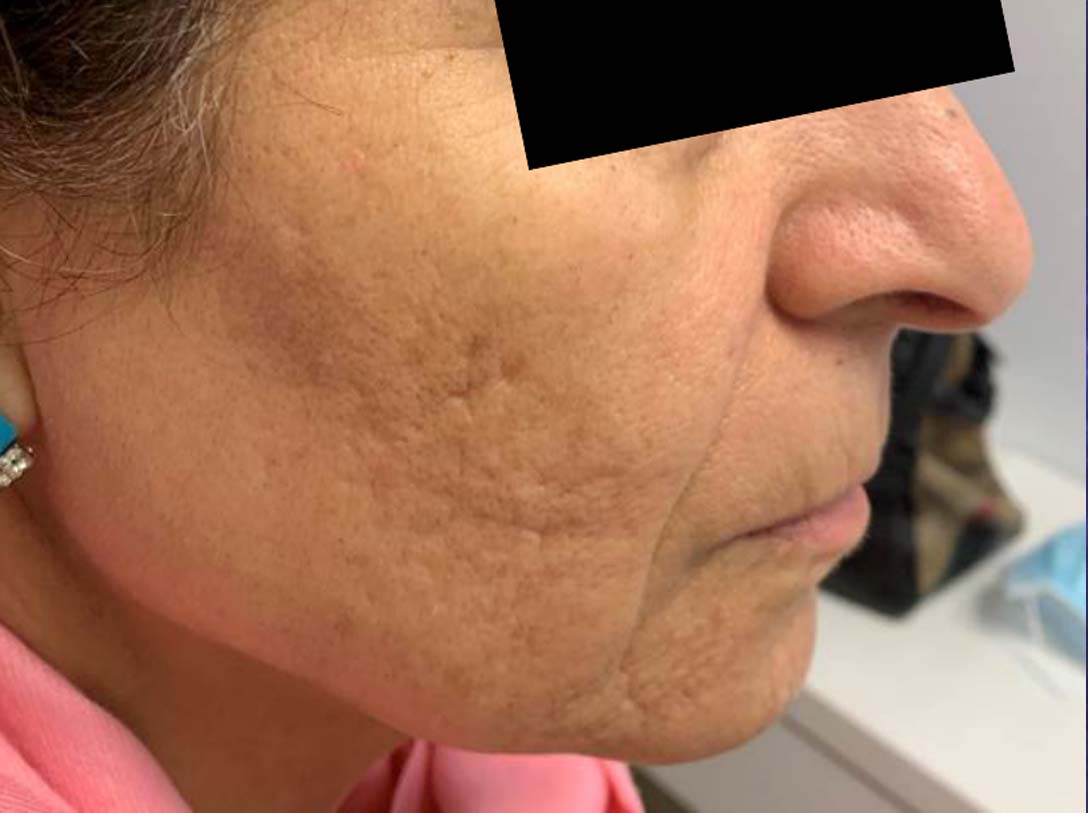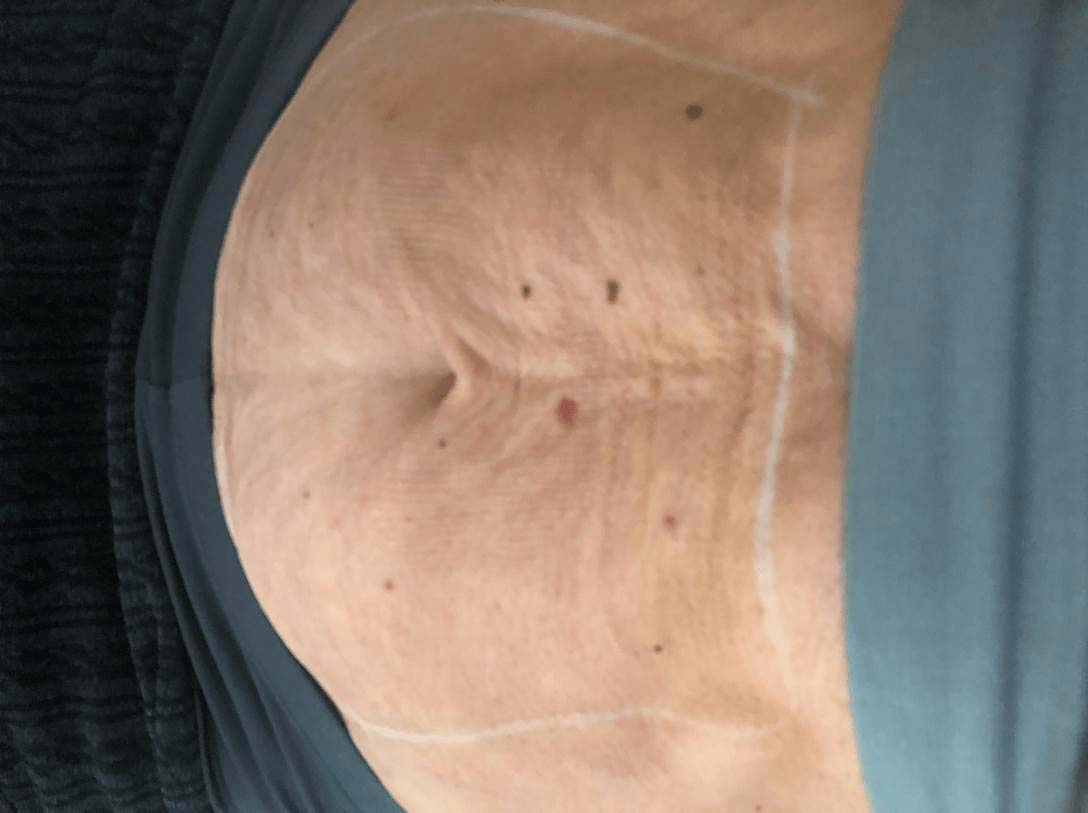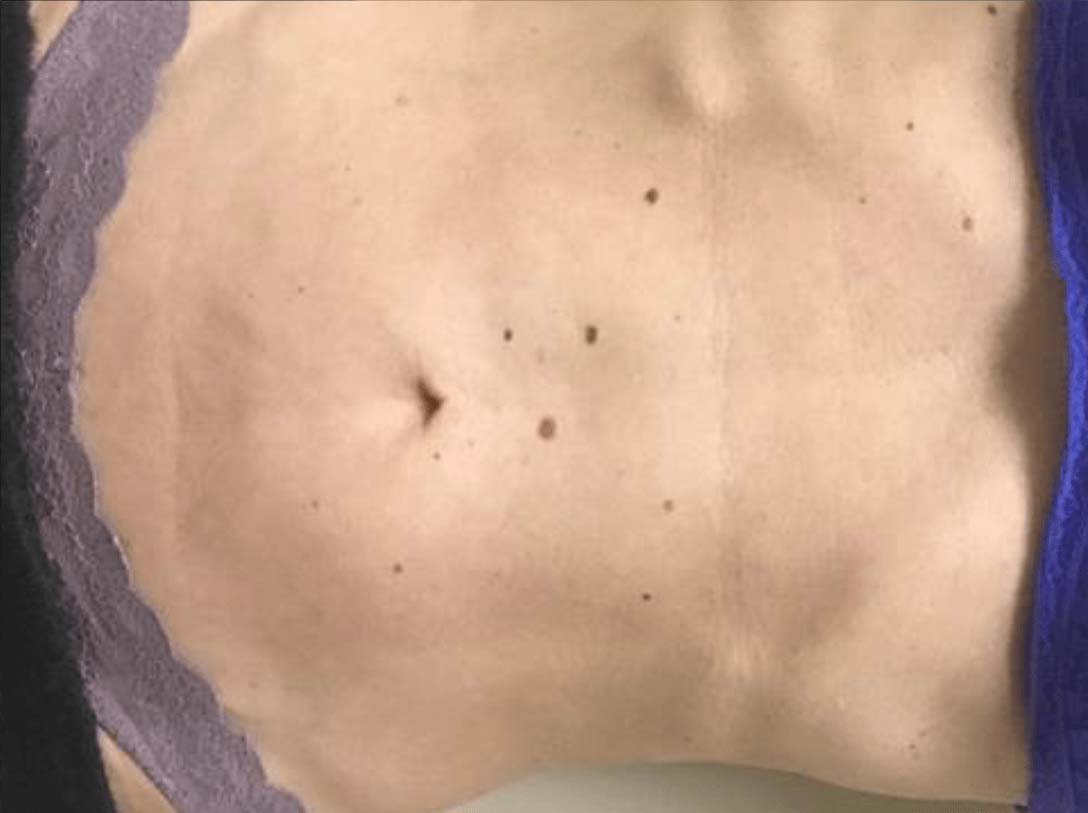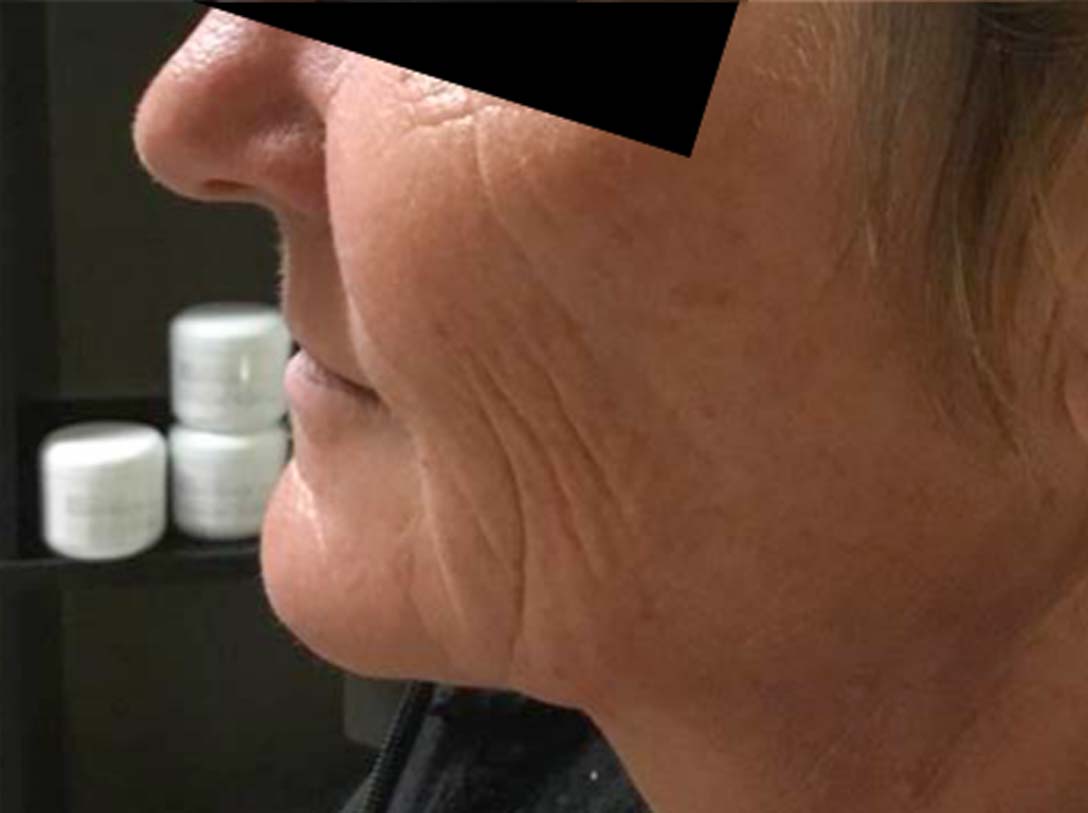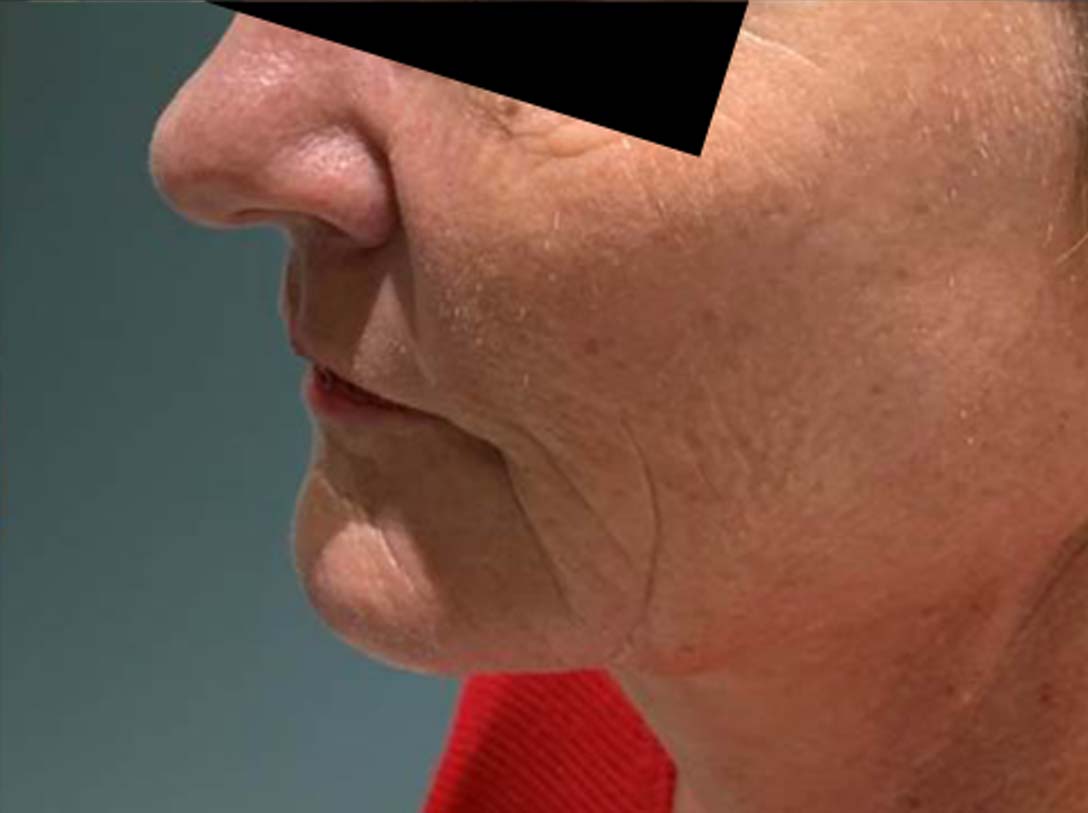 Fractora smoothes out irregularities in the skin. It utilizes radio-frequency (RF) energy to create series of micro-lesions, which your body can then heal naturally and rejuvenate the skin.
The small handheld device consists of small pins that produce localized heat and create tiny micro-lesion dots in the targeted area. The heat produced by Fractora* extends into the tissue below the skin and encourages natural collagen and elastin formation. The result is smoother, more supple, refreshed skin.
In addition, the strategic scattering of micro-lesions encourages faster healing compared to other treatment approaches, making Fractora* one of the most efficient and newest skin resurfacing treatments available.
Similar to other nonsurgical procedures, approximately three sessions, each spaced one month apart, are typically necessary for optimal results.
Body area treated:
Face, abdomen, neck
Visible results:
3-6 months
Number of sessions:
3 sessions 6 weeks apart
Potential risks:
Redness, Hyperpigmentation
For more details discuss with the doctor, not all effects and complications are listed
What Conditions can Fractora Treat?
This innovative therapy can minimize the appearance of skin irregularities such as:
Surgical scars and acne scars
Wrinkles around the eyes
Wrinkles around the mouth
Crease lines in the forehead
Laugh lines around the mouth
Uneven pigmentation
Blood vessels
Sun-damaged skin
Stretch marks
It is important to note that Fractora* can treat active acne, which alternative skin resurfacing technologies cannot. Fractora* is also effective for fine lines, wrinkles, and deep creases, as well as red or brown spots.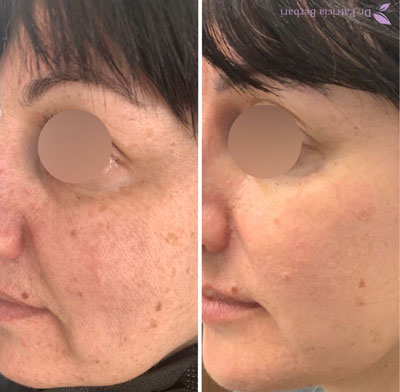 Frequently Asked Questions on Fractora
Benefits of Fractora
Address multiple skin problems simultaneously
Improve acne scarring by up to 50 percent
Precisely target the skin without damaging surrounding tissues
Because Fractora has a very low risk of hyperpigmentation, it is also appropriate for use on all skin types.
Overview of the Treatment Timeline
When undergoing any type of procedure, it is important to have a basic understanding of the treatment process. In the sections below, we will explore what patients can expect before, during, and after Fractora treatment.
Preparing for Fractora Treatment
It is recommended that patients avoid NSAIDS, aspirin, fish oil, and blood thinners for approximately two weeks before treatment. This will help minimize bruising.
Day of Your Fractora Appointment
There is some level of discomfort associated with Fractora treatment. However, topical anesthesia (cream) will be administered for your comfort. If further relief is required, nitrous oxide (pronox) can be inhaled. Because each patient is unique, pain levels can vary significantly for every case.
Post-Treatment Fractora
Following your procedure, post-treatment guidelines will be provided to reduce possible inflammation. While swelling and redness are a natural byproduct of this treatment, it can be appropriately managed with cold compresses. Generally, the symptoms will diminish gradually over the first two days. A grid-like pattern may be apparent on the treatment area for about five days and will fade away.
Patients can also expect bronzing and crusting of the skin. During the healing process, the skin will flake off, revealing smoother, more youthful-looking skin. While recovering, it is important to avoid sun exposure and wear sunscreen daily.
Interested in this service?
To learn more about the procedure or to schedule a consultation, contact us at MedicSPA Gatineau today at (819) 243-7667.