Morpheus8™ technology has made a name for itself with its ability to treat many facial concerns, including loose skin, textural issues, tonal concerns and excess subdermal fat (double chin). However, this state-of-the-art technology also offers full-body enhancement.
MedicSPA Gatineau, serving the greater Ottawa area, is proud to offer Morpheus8™ body for patients looking to tighten and tone their physique. This minimally invasive treatment helps to liquefy stubborn fat, tighten skin, reduce stretch marks and improve overall skin tone and texture.
Contact MedicSPA Gatineau at (819) 414-2200 to determine if Morpheus8™ body is right for you.
What Is Morpheus8™ for the Body?
When applied to the body, Morpheus8™ technology can help tighten loose skin and reduce unwanted fat in various areas. Morpheus8™ combines microneedling with radiofrequency energy to stimulate collagen production and remodel tissue, allowing for both skin tightening and fat reduction.
Equipped with gold-plated microneedles which can travel up to 8 millimeters into the tissues, the Morpheus8™ body device uses fractional 3D Smart Frame and Burst technology to remodel subdermal adipose tissue in larger treatment areas. Simultaneously, the heat provided by the RF energy helps promote skin contraction.
This minimally invasive treatment is tailored specifically to the patient's needs and can be adjusted to target and treat your unique body contouring concerns. MedicSPA Gatineau offers Morpheus8™ for the body along with Morpheus8™ for the face.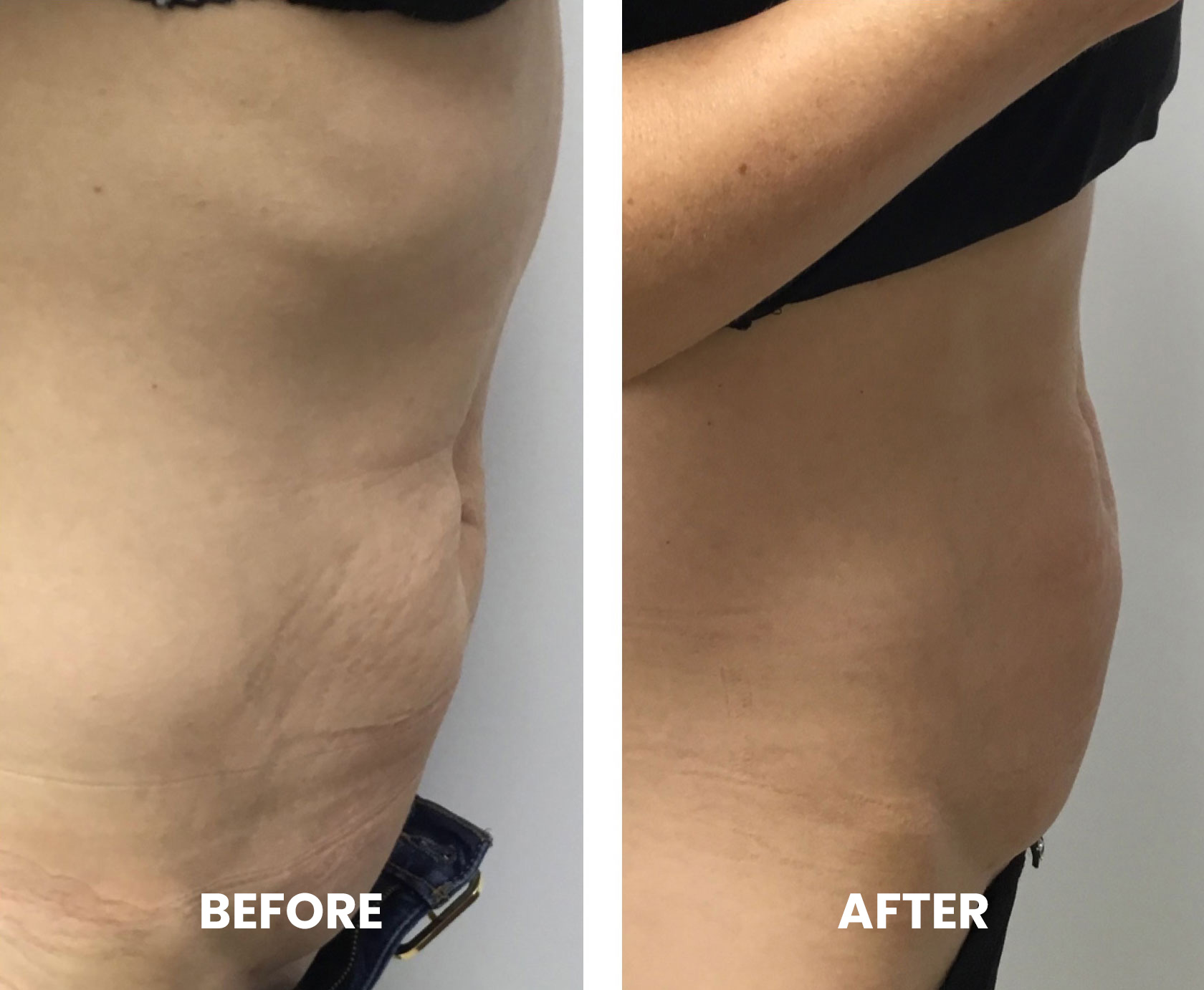 What Are the Benefits of Morpheus8™ Body?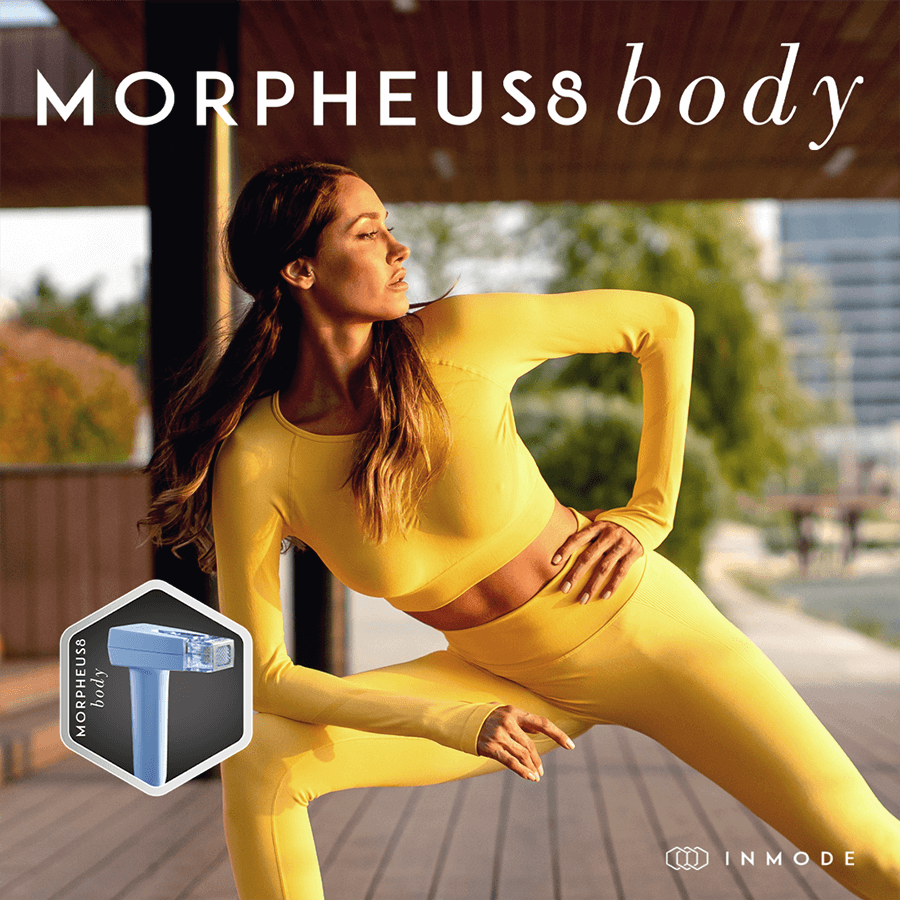 In addition to its many treatment benefits, Morpheus8™ is safe for all skin types, Fitzpatrick I-VI. Morpheus8™ for the body consists of a larger matrix of 40 thin gold-coated microneedles that treat larger body areas quickly and more efficiently than other microneedling treatments. This advanced technology effectively:
Tightens the skin
Reduces fat in the abdomen, flanks, thighs, buttocks, above the knees, upper arms, and more
Reduces stretch marks
Reduces the prominence of scars
Reduces the appearance of cellulite
Improves skin texture
Offers treatments in both soft and bony body areas
While not suitable for all patients, Morpheus8™ body offers a non-surgical alternative to skin tightening and other surgical techniques for patients with minimal to moderate concerns. Dr. Berbari and her skilled team at MedicSPA Gatineau evaluate all of their patients with this in mind so that they can lead them to the most effective treatment possible, surgical or non-surgical.
Procedure length:
15 Minutes
Visible results:
Between 3 weeks and 3 months
Number of sessions:
3 sessions spaced 4 weeks apart
For more details discuss with the doctor, not all effects and complications are listed
How Is Morpheus8™ Body Performed?
MediSPA Gatineau believes in tailoring each treatment to their patient's individual needs. This is particularly important for Morpheus8™, as the intended depth of the needles can be adjusted depending on the primary purpose of the treatment (skin tightening, fat reduction, stretch marks, etc.).
During your treatment, Dr. Berbari or your skilled Morpheus8™ provider will move the larger Morpheus8™ body handpiece over the treatment area. The coated microneedles will penetrate the skin (with depths ranging from 0.5 to 8 millimeters), and radiofrequency energy will be dispersed.
Morpheus8™ is a fractional treatment that uses 3D Smart Frame and Burst Mode technology to simultaneously deliver RF energy at multiple depths in both radial and vertical patterns. This technology not only allows for shorter treatment times and less skin injury, but it also enables multiple layers of tissue to be targeted together.
Morpheus8™ body requires a series of three treatments spaced four to six weeks apart, and results will develop gradually. This non-surgical body contouring treatment can be performed alone or used to improve the results of other non-surgical or surgical body treatments.
Are There Risks and Complications With Morpheus8™ Body?
Some people are more sensitive than others. The discomfort caused by microneedles and pressure are well tolerated thanks to the analgesic cream applied 45 minutes before the treatment. For anxious people, we offer the laughing gas (Nitrous Oxide: Pronox) to inhale, which makes the procedure very bearable for the required 15 minutes.
Follow basic instructions to avoid bruising: stop blood thinning medication (anti-inflammatory), alcohol, garlic and ginger for one week around the procedure.
A benefit of choosing MedicSPA Gatineau is that our board-certified plastic surgeon is onsite and always available to address any unexpected adverse side effects that may develop.
Is There Downtime After a Morpheus8™ Body Treatment?
Morpheus8™ is a minimally invasive treatment; therefore, patients experience minimal downtime. Most often, patients can resume all normal activities the same day.
Dr. Berbari and our skilled nurses at MedicSPA Gatineau will provide all patients with more specific recovery information during their consultation and are available to answer any questions you may have.
Most patients experience little to no discomfort after their Morpheus8™ treatment; however, this will vary by patient. It is possible to experience redness and itchiness in the treatment areas; these side effects should subside shortly.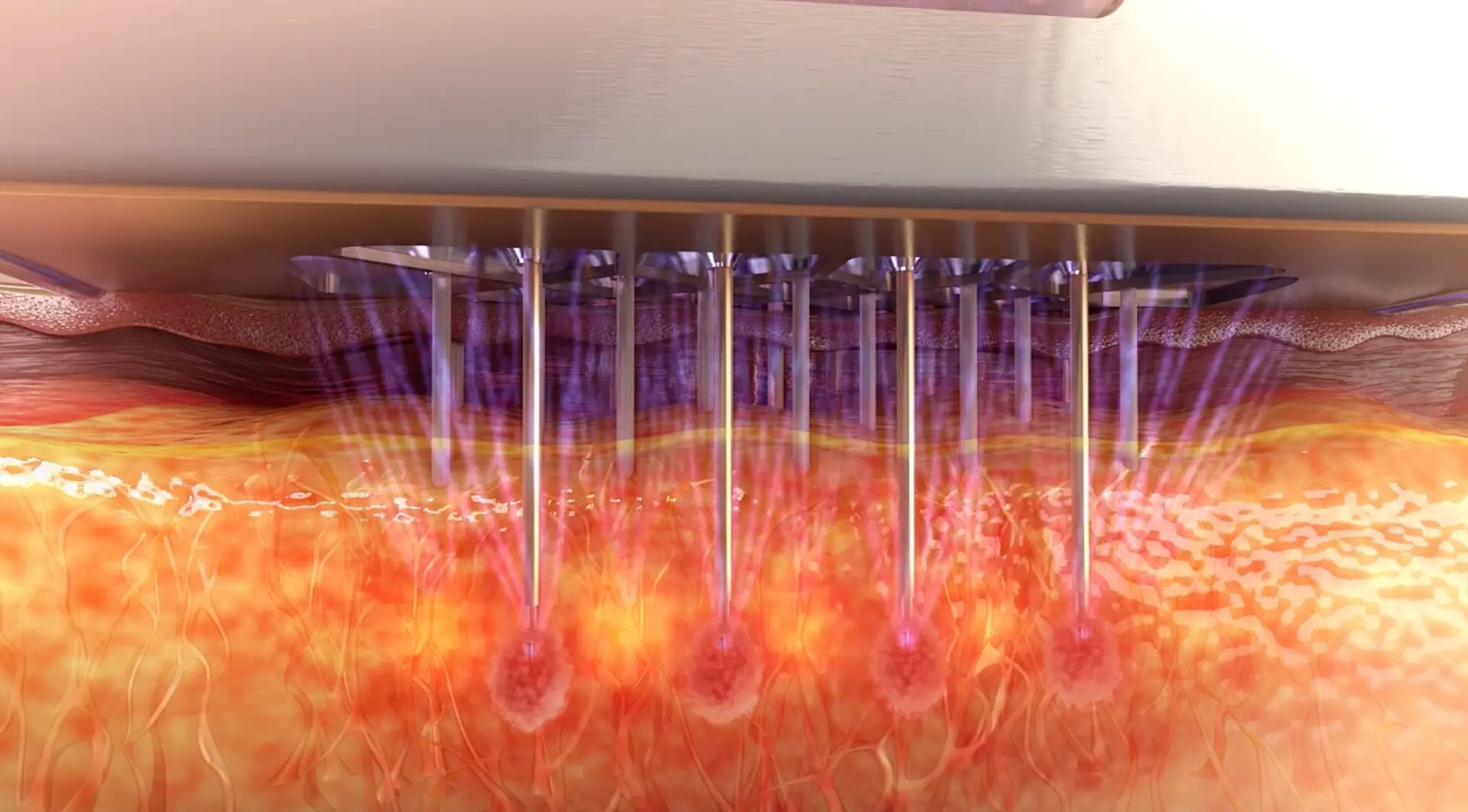 When Will I See My Results?
MedicSPA Gatineau has seen great results with Morpheus8™ for the body. Improvement will show gradually and will usually finalize three months after the initial treatment.
Results are intended to be long lasting; however, they cannot stop the natural aging process or prevent additional weight gain. To protect and prolong your results, you should maintain a stable weight with a healthy lifestyle, including proper diet and exercise.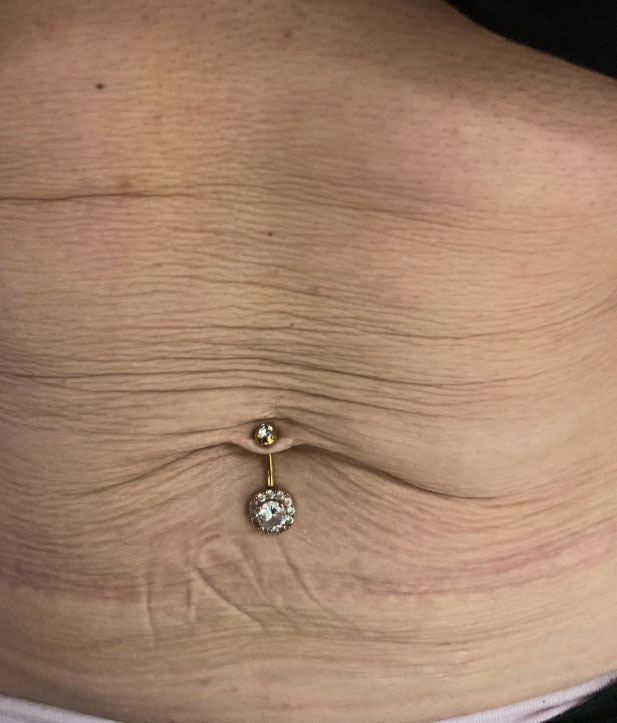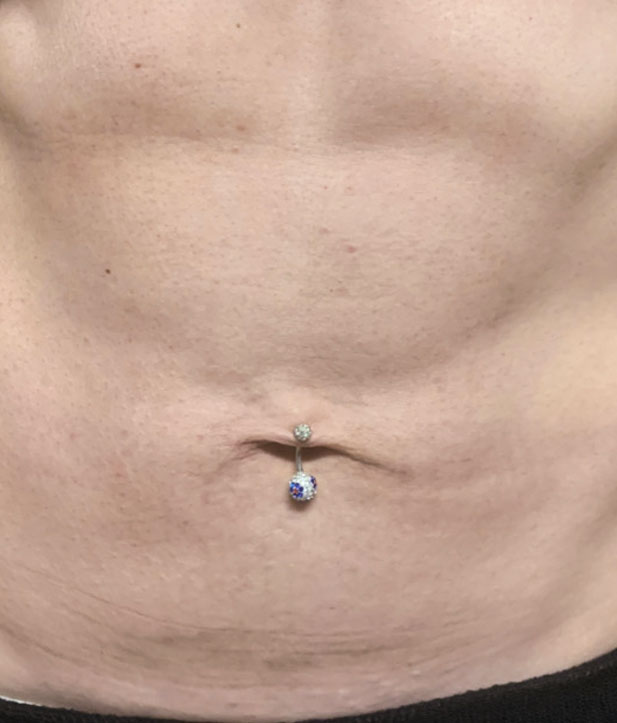 Why Should I Choose MedicSPA Gatineau?
Dr. Patricia Berbari is a board-certified plastic surgeon, the Past President-elect of the Canadian Laser & Aesthetic Specialist Society (C.L.A.S.S.), and a member of several societies, including:
Collège des médecins du Québec
College of physicians and surgeons of Ontario
Association des spécialistes en chirurgie plastique et esthétique du Québec
Royal College of Physicians and Surgeons of Canada
Canadian Laser and Aesthetic Specialists Society
International Society of Aesthetic Plastic Surgery
Not only does Dr. Berbari oversee the medical spa, but she also meets with every patient for their first consultation and provides an expert plastic surgeon's opinion on the most effective trajectory of aesthetic and body contouring treatments. Our medical spa is adjacent to our surgical center, and Dr. Berbari is always nearby.
Here at MedicSPA Gatineau, we pride ourselves on offering the most advanced, state-of-the-art technology like Morpheus8™ in a safe and comfortable setting.
Interested in Learning More About Morpheus8™ Body in Gatineau, QC?
To learn how body contouring with Morpheus8™ can benefit you, contact Dr. Berbari and her exceptionally skilled team at MedicSPA Gatineau by calling (819) 414-2200. MedicSPA Gatineau sees patients from Gatineau, Ottawa, and the surrounding areas. You can also learn about our other state-of-art cosmetic treatments, including Morpheus8™ for the face, BodyTite®, and SculpSure®.