At MedicSPA Gatineau, we believe in providing the most advanced, state-of-the-art aesthetic technologies under the medical supervision of a plastic surgeon. Located in central Gatineau and serving the greater Ottawa area, your dream non-surgical or minimally invasive treatment is closer than you think.
Overseen by a Plastic Surgeon: Meet Dr. Patricia Berbari
With MedicSPA Gatineau, you have direct access to a certified plastic surgeon who knows the right trajectory for aesthetic treatments. Many of our procedures are performed by Dr. Berbari herself, including dermal fillers, some neurotoxin injections, FaceTite® and BodyTite®.
Dr. Berbari oversees the medical spa and performs all initial consultations herself. She has been practicing plastic surgery for decades and offers a wide range of face, breast and body plastic surgeries. Dr. Berbari is associated with the Royal College of Physicians and Surgeons of Canada, the Canadian Laser and Aesthetic Specialists Society and the International Society of Aesthetic Plastic Surgery, among others.
If you don't qualify for a non-surgical treatment, you can consider plastic surgery with Dr. Berbari at our adjacent surgery center. Dr. Berbari and our operating room nurses will be able to evaluate your needs and provide accurate recommendations regarding the right treatment protocol for you.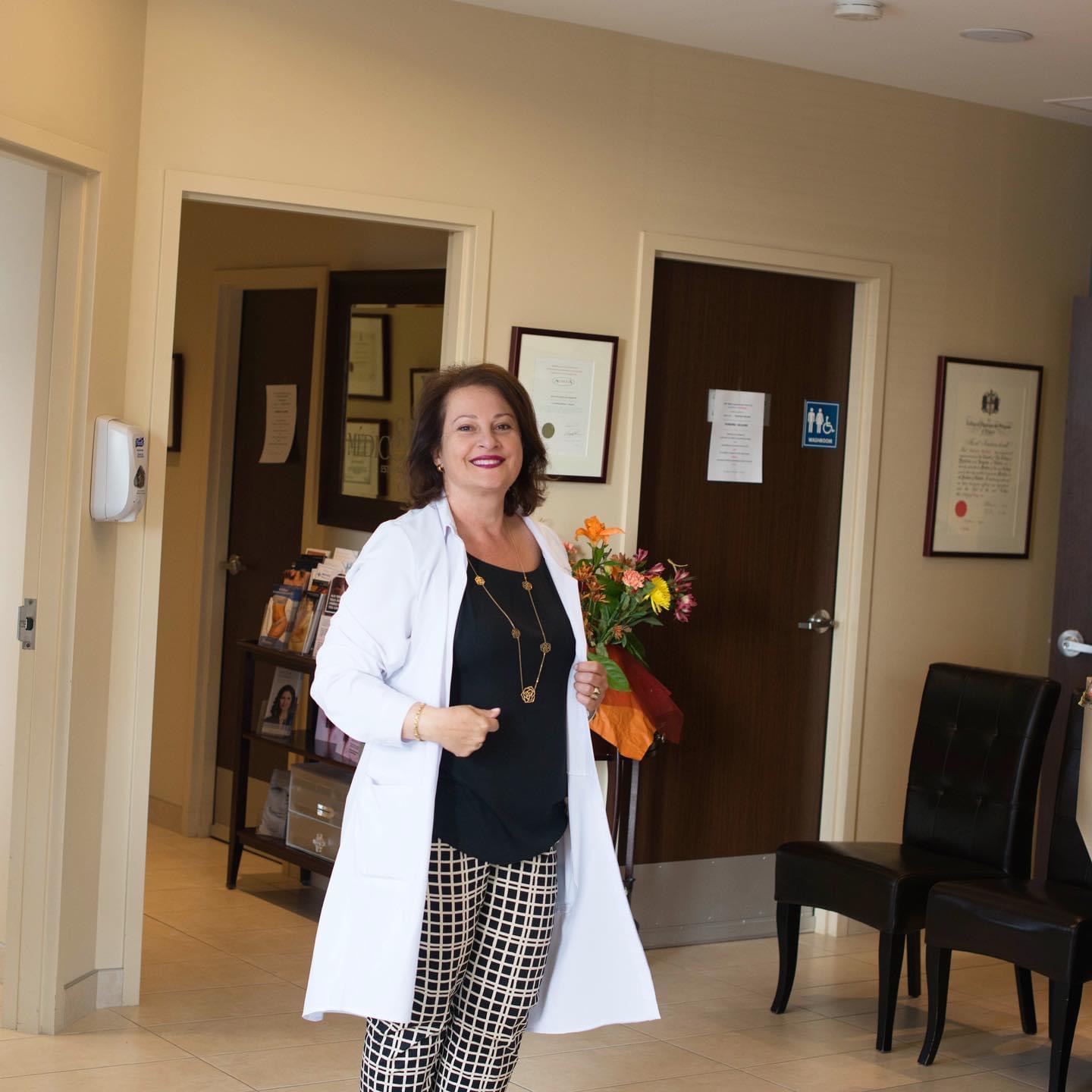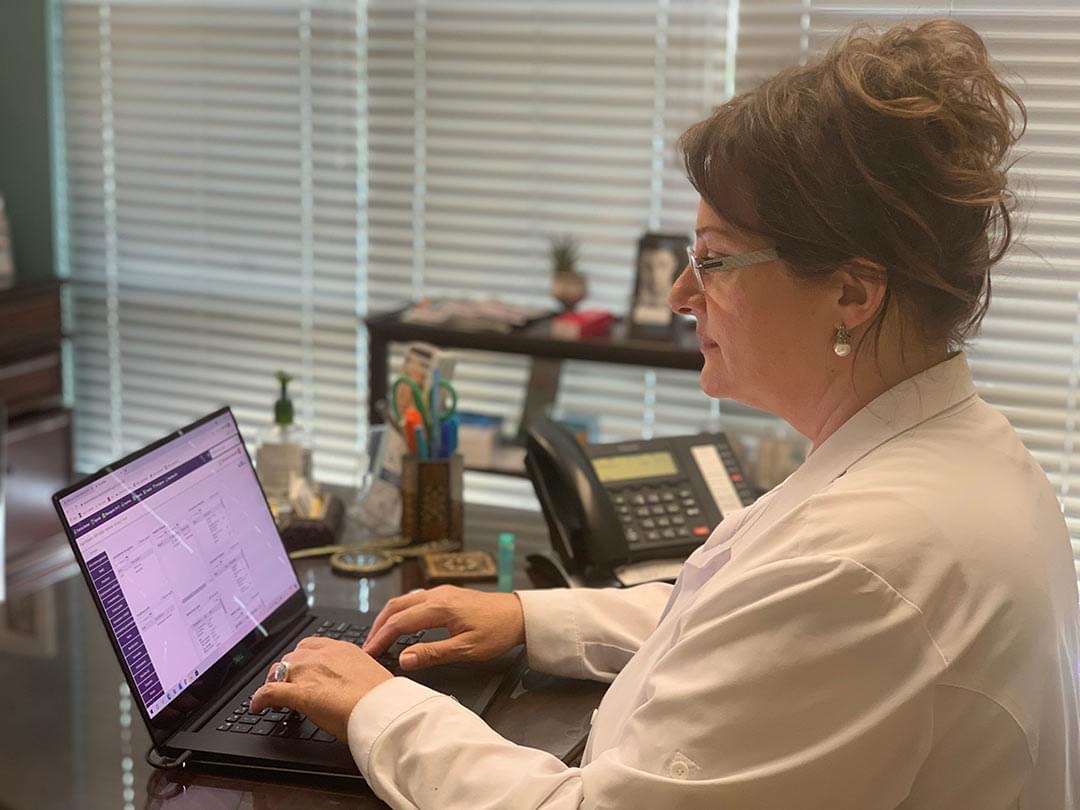 We Prioritize Customizable Treatments
We see every patient as an individual with a unique set of aesthetic concerns, and that is why we personalize every treatment for your needs that will address the entire issue (not simply mask it). Our extensive line of treatments can target almost everything from deep wrinkles to age spots to loose skin.
We do everything we can to ensure your treatment is as successful as possible. Every treatment begins with proactive skin care and preparation, such as a HydraFacial® at no additional charge to cleanse the skin for more effective correction.
Non-surgical Treatments That Complement Plastic Surgery
We believe that plastic surgery and skin care go hand-in-hand, and that non-surgical treatments are necessary to offset the aging process.
That is why our surgical patients receive select non-surgical treatments at no additional charge, including neurotoxins after eyelid surgery and IPL laser treatments for scars after surgical procedures.
We want you to look and feel your best at all times, which means addressing all aspects of your skin.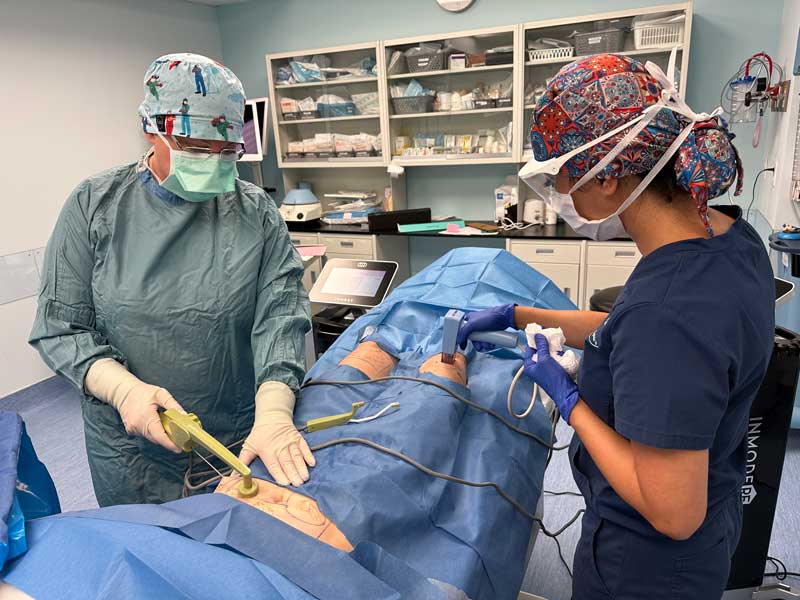 We are proud to speak many languages here at MedicSPA Gatineau, including French, English, Arabic,Spanish, Italian, Romanian and Persian. ( ask for a staff member that speaks your native language).
LGBTQ+ patients are welcome