Even with strict dieting and exercise, these issues are sometimes impossible to resolve. Genetic disposition, rapid weight fluctuations, menopause and the natural aging process affect the body, often resulting in frustration and disappointment.
EvolveX is a revolutionary non-invasive body contouring solution that targets skin laxity, stubborn fat pockets, and undefined musculature.
Dr. Patricia Berbari and her team at MedicSPA Gatineau are proud to offer the EvolveX system, helping patients achieve toned muscles, smoother skin, and long-lasting body contouring results.
Contact MedicSPA Gatineau at (819) 414-2200 to learn more about how EvolveX treatments can help you achieve your aesthetic goals.
What Is EvolveX?
EvolveX is a non-invasive, all-in-one body contouring system incorporating three technologies designed to target skin laxity, weakened muscles, and cellulite. Fully customizable, the patient can choose precisely where treatment is applied and which modality to use.
This three-part system includes:
Tite (Bipolar RF) uses bipolar radiofrequency energy to tighten skin. As RF heats adipose tissues, fat cells are melted, and collagen is stimulated, resulting in tighter, firmer skin. Tite has eight applicators so that patients can address multiple areas at once, including the inner and outer thighs, abdomen, and buttocks.
Tone (EMS) emits electrical muscle stimulation technology to stimulate involuntary muscle contractions to refine and strengthen muscle tone. As Tone stimulates the muscle to contract more rapidly than it could on its own, the muscle repairs itself and is toned at a much faster rate. Additionally, fat is burned in the muscle-building process for a more sculpted look.
Transform (Bipolar RF and EMS) combines these technologies for a comprehensive treatment that reduces skin laxity and increases muscle tone simultaneously, making it incredibly versatile for many areas of the body, including the buttocks and abdomen.
With the Tite, Tone, and Transform applicators, patients can focus their treatment on the areas needed most.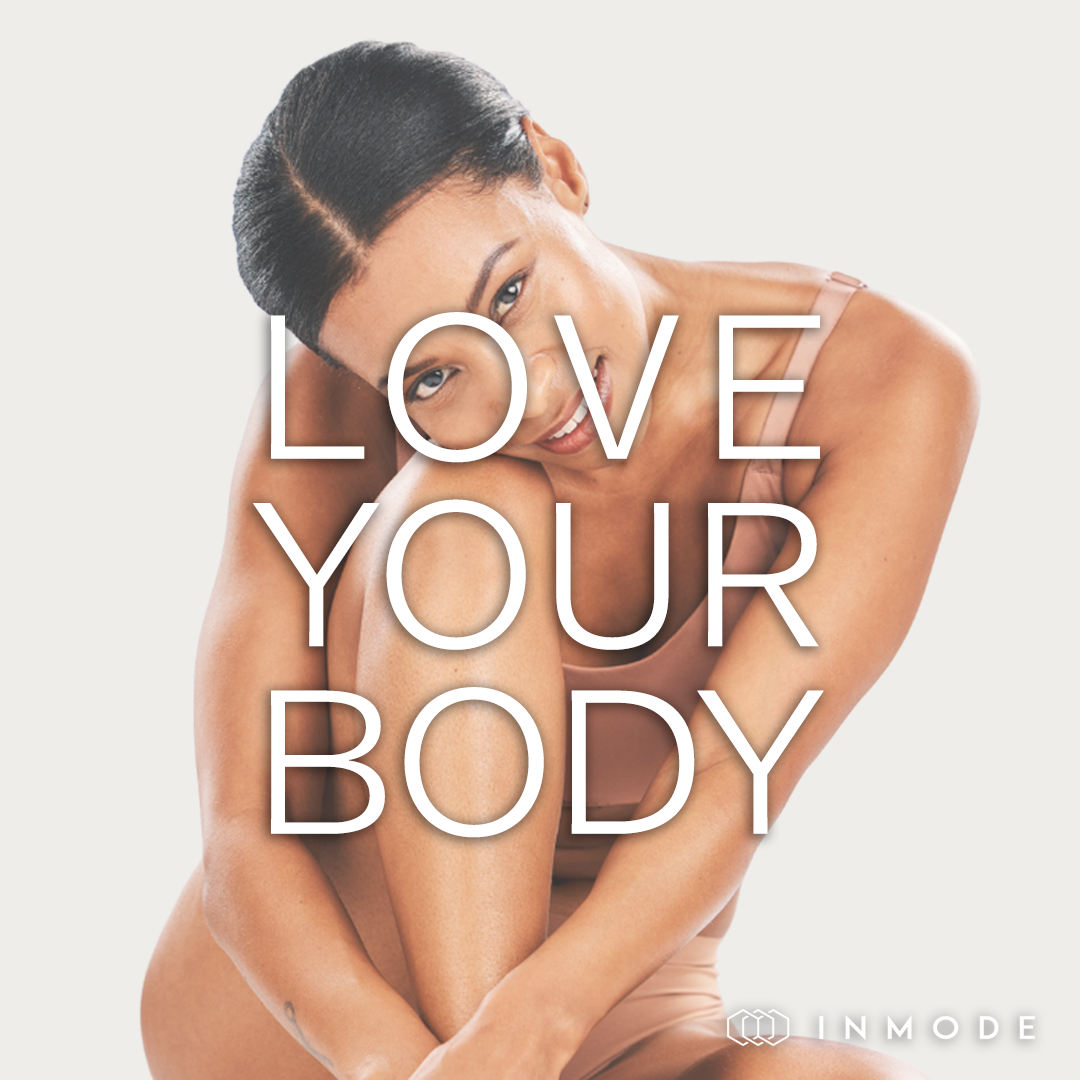 What Are the Benefits of EvolveX?
Patients can target multiple areas of the body at once, so a full-body transformation is entirely possible — and easy.
Results can include:
A toned abdomen
Lifted and shaped buttocks
Smoothed and tightened thighs
Toned arms
Eliminated cellulite and fat
Tightened skin
Many of these issues, like cellulite and loose skin, were nearly impossible to eliminate with other non-invasive treatments — until EvolveX.
How Are EvolveX Sessions Performed?
EvolveX treatments typically last 30 to 60 minutes, depending on the areas treated. After your initial consultation and health screening, your technician will place the Tite, Tone, and Transform applicators onto the specific area of concern.
EvolveX treatments are comfortable. Patients report a sensation of warmth from the RF waves, while the EMS treatments can induce muscle soreness after the session — similar to how you might feel after an intense workout.
Due to the ease and comfort of treatments, many patients even schedule their appointments around their lunch breaks or other convenient time slots.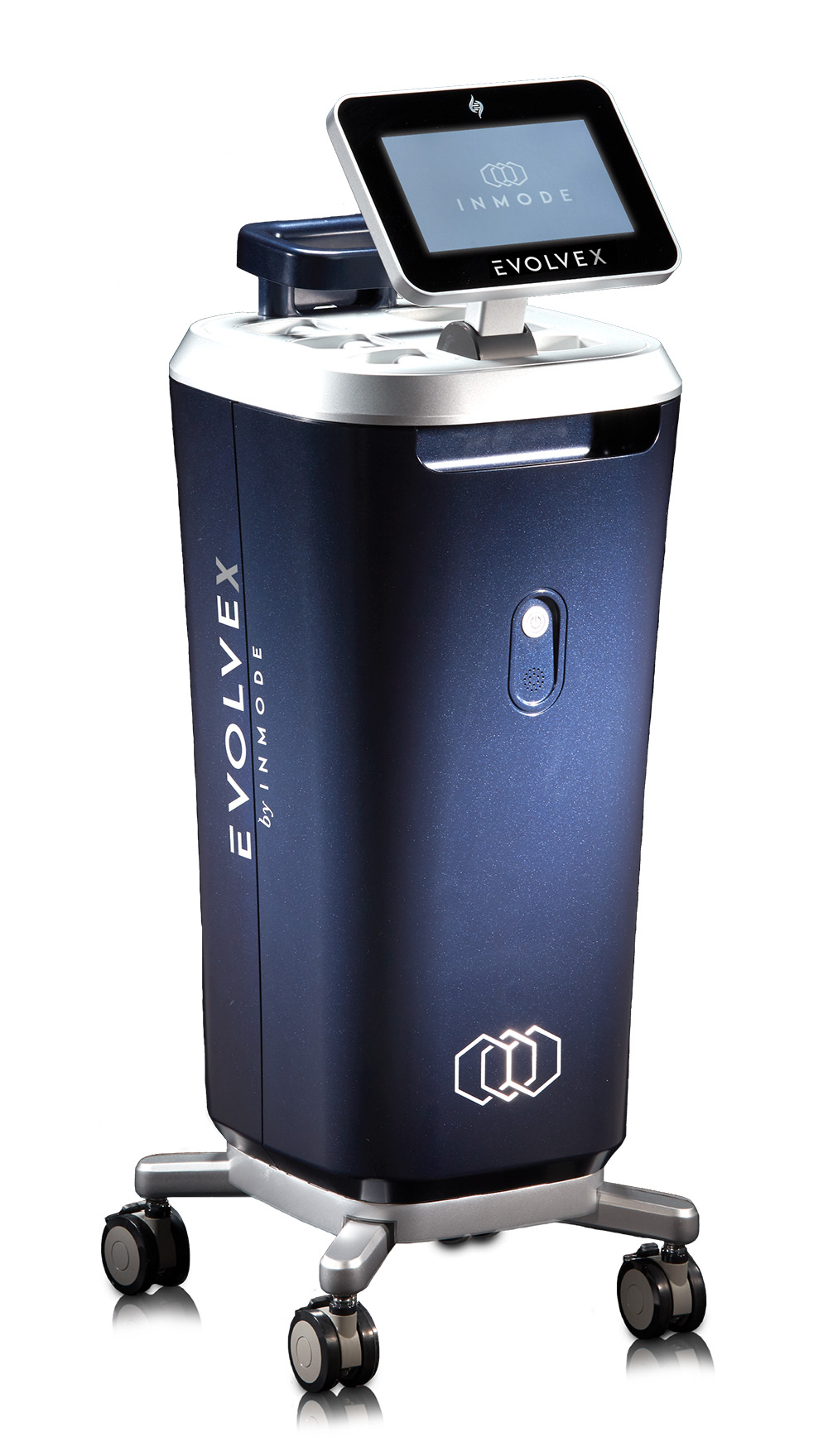 Are There Risks With EvolveX?
EvolveX is a non-invasive, FDA-approved procedure; however, it's not for everyone. Candidates should be close to their ideal weight and in good health. Pregnant women and patients with pacemakers should not use EvolveX.
Is There Downtime After EvolveX Treatments?
There is no downtime associated with EvolveX. Some patients may experience redness around the application area, but that should subside within a few hours.
When Will I See My Results?
Results vary, but most patients see initial results as soon as the first session. Depending on the location, severity, and type of concern, patients need multiple sessions of EvolveX treatments to see optimum results.
For Tone treatments that target skin laxity, results may take longer as collagen takes time to build in the body. Optimal results are seen a month after treatment.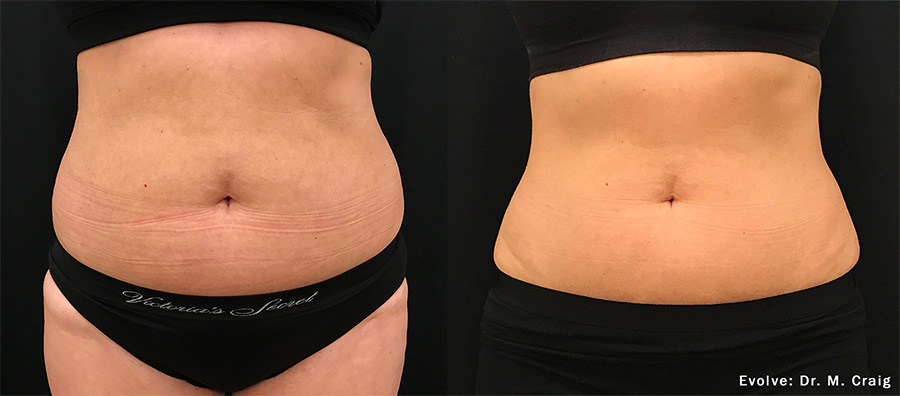 Why Should I Choose MedicSPA Gatineau?
MedicSPA Gatineau is a state-of-the-art facility overseen by board-certified plastic surgeon Dr. Patricia Berbari. It is important to entrust your cosmetic treatments to the care of highly trained and knowledgeable medical professionals.
MedicSPA Gatineau offers a wide range of non-invasive and minimally invasive cosmetic procedures to help you look and feel your best. From your initial consultation, Dr. Berbari will design your EvolveX treatment plan to get you the results you want.
Dr. Patricia Berbari is a board-certified plastic surgeon, the Past President-elect of the Canadian Laser & Aesthetic Specialist Society (C.L.A.S.S.), and a member of several societies, including:
Collège des médecins du Québec
Association des spécialistes en chirurgie plastique et esthétique du Québec
Royal College of Physicians and Surgeons of Canada
Canadian Laser and Aesthetic Specialists Society
International Society of Aesthetic Plastic Surgery
Interested in Learning More About EvolveX Treatments in Gatineau, QC?
To learn more about EvolveX treatments or to schedule a consultation, contact us at MedicSPA Gatineau at (819) 414-2200. We are also happy to discuss other body contouring procedures such as FACEtite, BODYtite, and MORPHEUS8™ Body.
We see patients from Gatineau, Ottawa, and the surrounding areas.