The development of skin blemishes, including pigmentation irregularities, can rob women and men of their self-confidence and cause them to feel the need to cover their skin.
The Lumecca™ IPL treatment uses light energy to treat many skin concerns, including uneven pigmentation, sun damage, vascular lesions (including spider veins), rosacea, large pores, unwanted freckles, and wrinkles. MedicSPA Gatineau, serving the greater Ottawa area, is proud to offer this non-invasive treatment to help provide the clearer skin you've always wanted.
Contact MedicSPA Gatineau at (819) 414-2200 to determine if Lumecca™ IPL is right for you.
What Is Lumecca™ IPL Skin Treatment?
Unlike other laser treatments, Lumecca™ IPL uses intense pulsed light energy (IPL energy) to deliver light wavelengths to specific areas of the skin. These wavelengths destroy pigmented lesions to provide clearer and smoother skin. This treatment can be safely performed on the face and body to give you the appearance you want.
Lumecca™ IPL uses a xenon flash lamp to provide the strongest and most effective IPL treatment available and delivers a nearly pain-free treatment that can help you feel proud of your complexion.
Lumecca* can treat a variety of skin conditions on every area of the body.
Lumecca™ IPL is safe and effective for nearly all skin types and can help correct a variety of cosmetic concerns. IPL can effectively treat the following on the face and body:
Uneven pigmentation
Red and brown spots
Sun damage
Vascular lesions
Rosacea
Large pores
Freckles
Wrinkles
Fresh scars
Because Lumecca™ IPL is the strongest IPL option available, fewer treatment sessions are needed, compared to other IPL and laser resurfacing treatments, and your Lumecca™ treatment session can be completed in less than 45 minutes. Additionally, there is no downtime required with this treatment, meaning that you can return to your normal, daily activities immediately following your IPL session.
While there are numerous non-surgical resurfacing options available, the Lumecca™ IPL system is one of the most trusted.
Body area treated:
Face, body
Procedure length:
30 minutes - 1 hour
Visible results:
3 months
Number of sessions:
3 sessions 3 weeks apart
For more details discuss with the doctor, not all effects and complications are listed
How is the Treatment Performed?
How Is the Lumecca™ IPL Skin Treatment Performed?
During your Lumecca™ IPL treatment, you will be given protective eyewear to shield you from the bright flashes of light during the procedure. A cool gel will be applied to the treatment area to provide lubrication for the Lumecca™ IPL hand-piece and protect and comfort your skin during the treatment session.
Once the gel is applied, your skincare expert will move the Lumecca™ handpiece over the treatment area to deliver intense pulses of light to the dermis. You may feel a warm sensation and slight discomfort. Many patients have likened this feeling to that of a rubber band snapping on the skin.
It's important to note that the larger the treatment area, the more pulses that are required, which can extend the treatment session time; however, treatments usually take 30 to 60 minutes.
Are There Risks and Complications With IPL?
Patients may notice redness and dark spots on the skin, although these side effects usually diminish within one week. In some cases, the skin may return to normal within a few hours.
Complications are very rarely associated with this treatment. Fortunately, should any adverse side effect develop, our board-certified plastic surgeon, Dr. Patricia Berbari, is close by to address and treat it right away.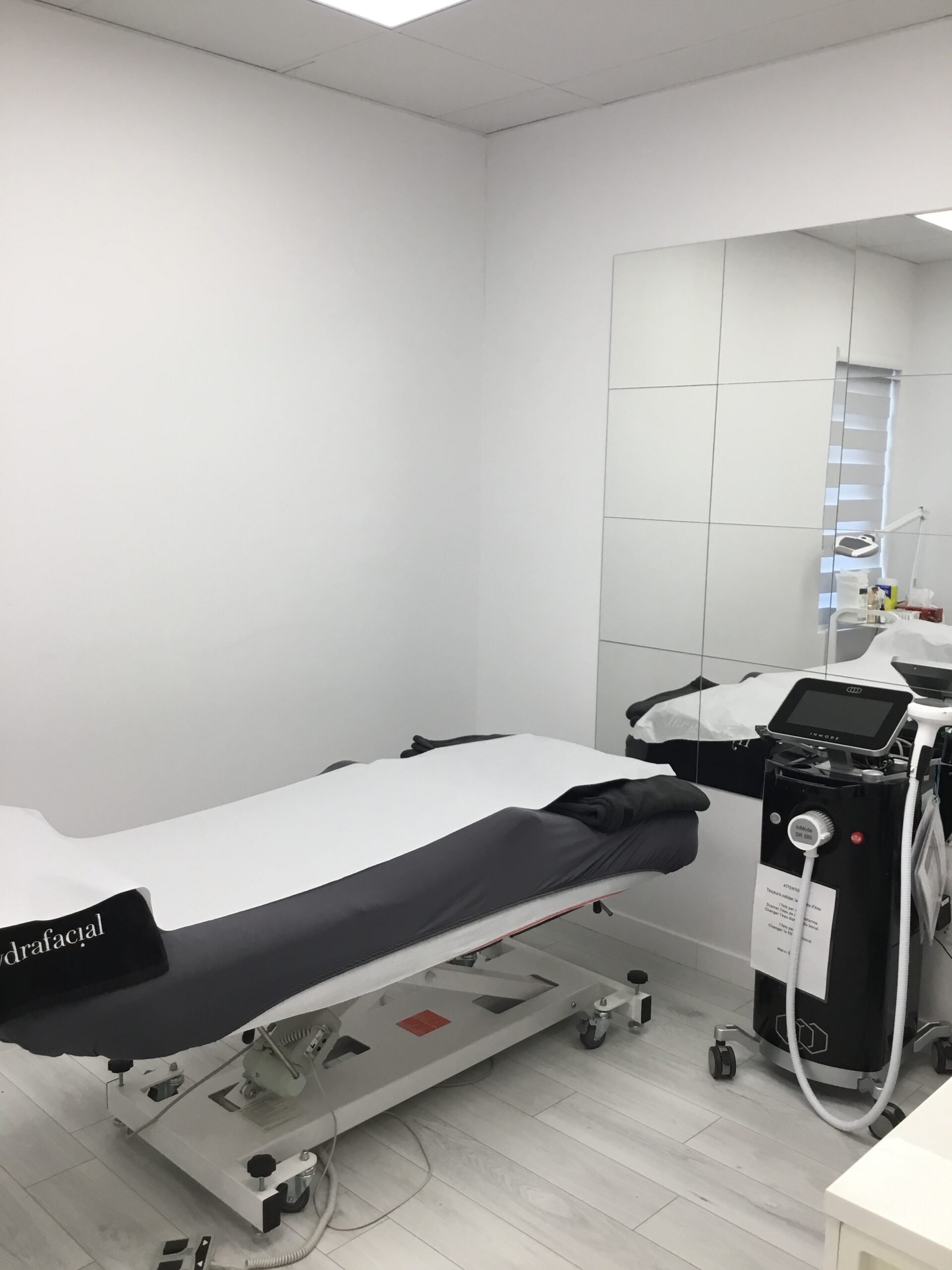 Is There Downtime After a Lumecca™ IPL Skin Treatment Treatment?
Besides the stunning results that can be achieved with Lumecca™ IPL treatments, one of the best aspects of this skin rejuvenation treatment is that there is no recovery or downtime needed. You will likely have some redness in the treatment area, but this usually dissipates within a day. It is important that you limit sun exposure and wear sunscreen with an SPF of 30 or higher for a few weeks following your Lumecca™ IPL treatment.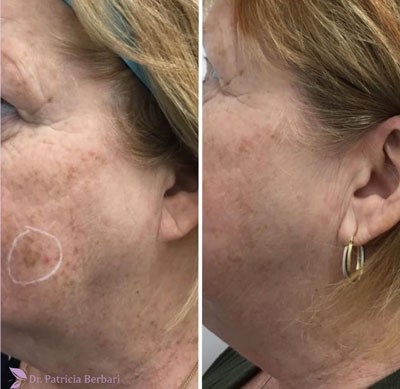 When Will I See My Results?
While you will be able to see immediate improvement to the appearance of your skin, optimal results require multiple treatment sessions. This is why at MedicSPA Gatineau, we schedule three Lumecca™ treatment sessions, with each spaced 3-4 weeks apart.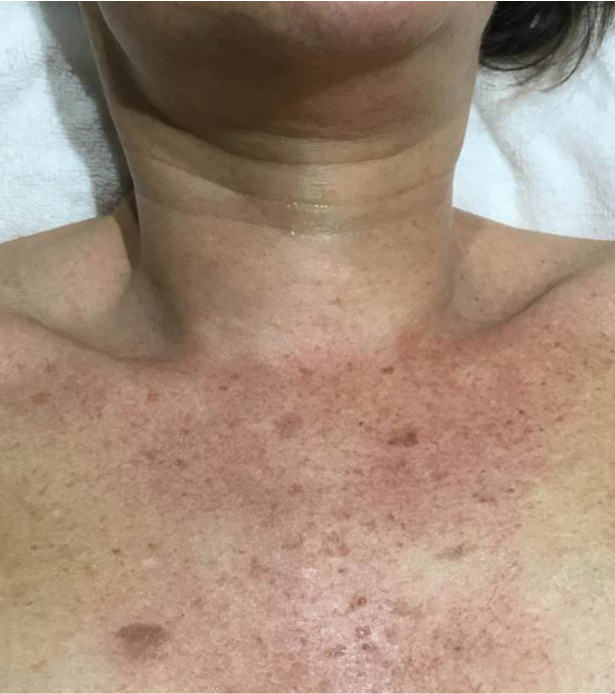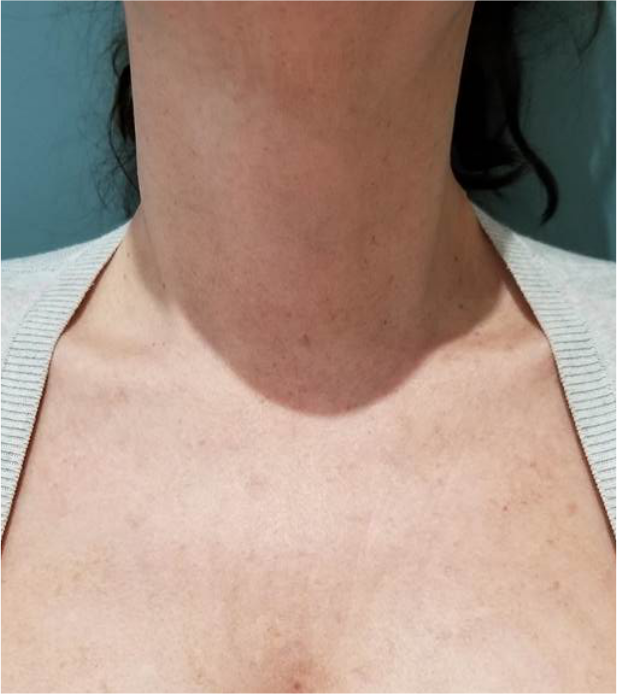 Why Should I Choose MedicSPA Gatineau?
MedicSPA Gatineau is under the medical supervision of Dr. Patricia Berbari, a board-certified plastic surgeon, the Past President-elect of the Canadian Laser & Aesthetic Specialist Society (C.L.A.S.S.), and a member of several societies, including:
Collège des médecins du Québec
College of physicians and surgeons of Ontario
Association des spécialistes en chirurgie plastique et esthétique du Québec
Royal College of Physicians and Surgeons of Canada
Canadian Laser and Aesthetic Specialists Society
International Society of Aesthetic Plastic Surgery
Dr. Berbari meets with every patient for their first consultation and provides an expert plastic surgeon's opinion on the most effective trajectory of aesthetic and body contouring treatments. Our medical spa is adjacent to our surgical center, and Dr. Berbari is always nearby.
Here at MedicSPA Gatineau, we pride ourselves on offering the most advanced, state-of-the-art technology like Lumecca™ IPL in a safe and comfortable setting. We often include complementary skin treatments, like the HydraFacial®, to all of our procedures so that we can set your skin health off on the right track.
Interested in Learning More About Lumecca™ IPL in Gatineau, QC?
To learn how Lumecca™ IPL can benefit you, contact Dr. Berbari and her knowledgeable team at MedicSPA Gatineau by calling (819) 414-2200. MedicSPA Gatineau sees patients from Gatineau, Ottawa, and the surrounding areas. We look forward to helping you achieve the appearance you've always desired.