Laser Skin Resurfacing With SmartSkin® DOT CO2
While there are many cosmetic treatment and plastic surgery options that can effectively tighten sagging skin, not all of these options can effectively eliminate the presence of all fine lines, wrinkles and other blemishes on your skin.
Laser skin resurfacing with the SmartSkin® DOT CO2 fractional resurfacing laser can help you achieve a more flawless appearance to your skin to help you look and feel your best.
MedicSPA Gatineau, serving the greater Ottawa area, is proud to offer SmartSkin® DOT CO2 fractional laser skin treatments to help you achieve smoother, tighter, more youthful facial skin.
We also have a certified Laser officer on the premise at all time.
Contact MedicSPA Gatineau at (819) 414-2200 to see if you are a candidate for laser skin resurfacing.
What Is Laser Skin Resurfacing?
Laser skin resurfacing is a non-surgical cosmetic treatment that uses laser energy to help correct blemishes on the skin while improving skin tone, texture and overall quality. The SmartSkin® DOT CO2 fractional resurfacing laser uses CO2 (carbon dioxide) to create a laser beam of infrared light. This light energy is directed at the treatment area of the body to create micro-injuries in the deep layers of the skin.
The body responds to these micro-injuries by increasing its production of collagen and elastin, which are natural proteins in the body responsible for the health and elasticity of the skin.
This treatment can be performed as a standalone procedure or it can be combined with other treatments, injections or surgeries.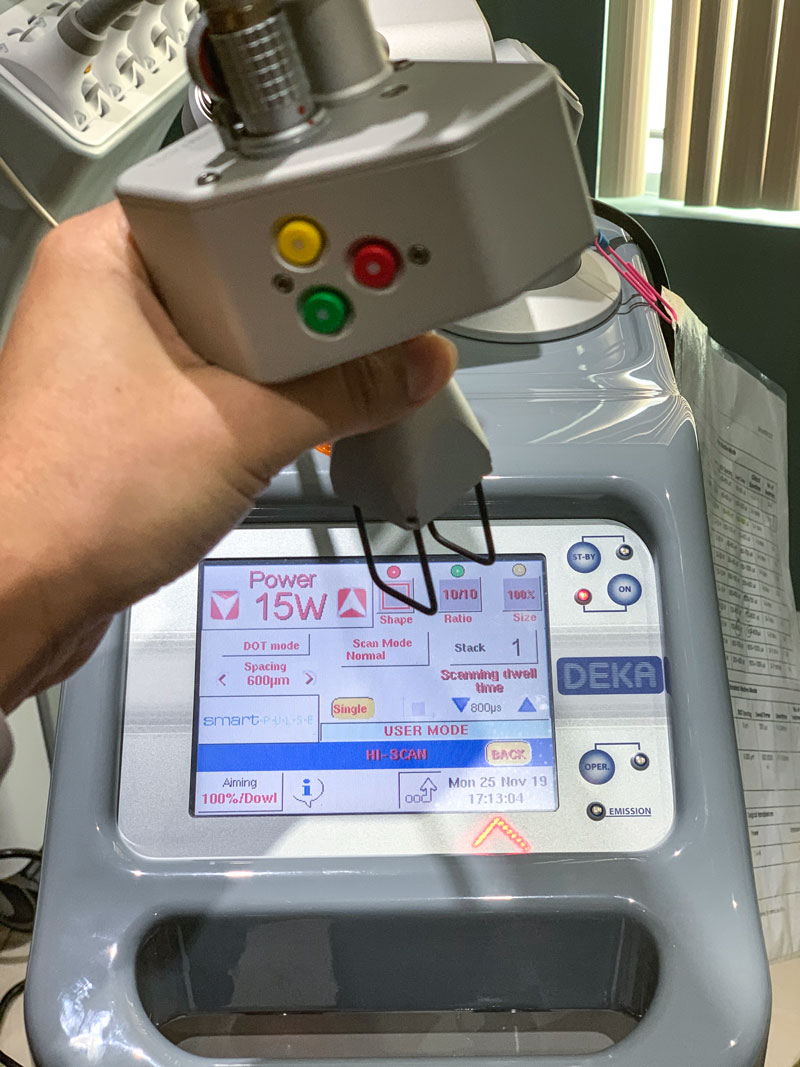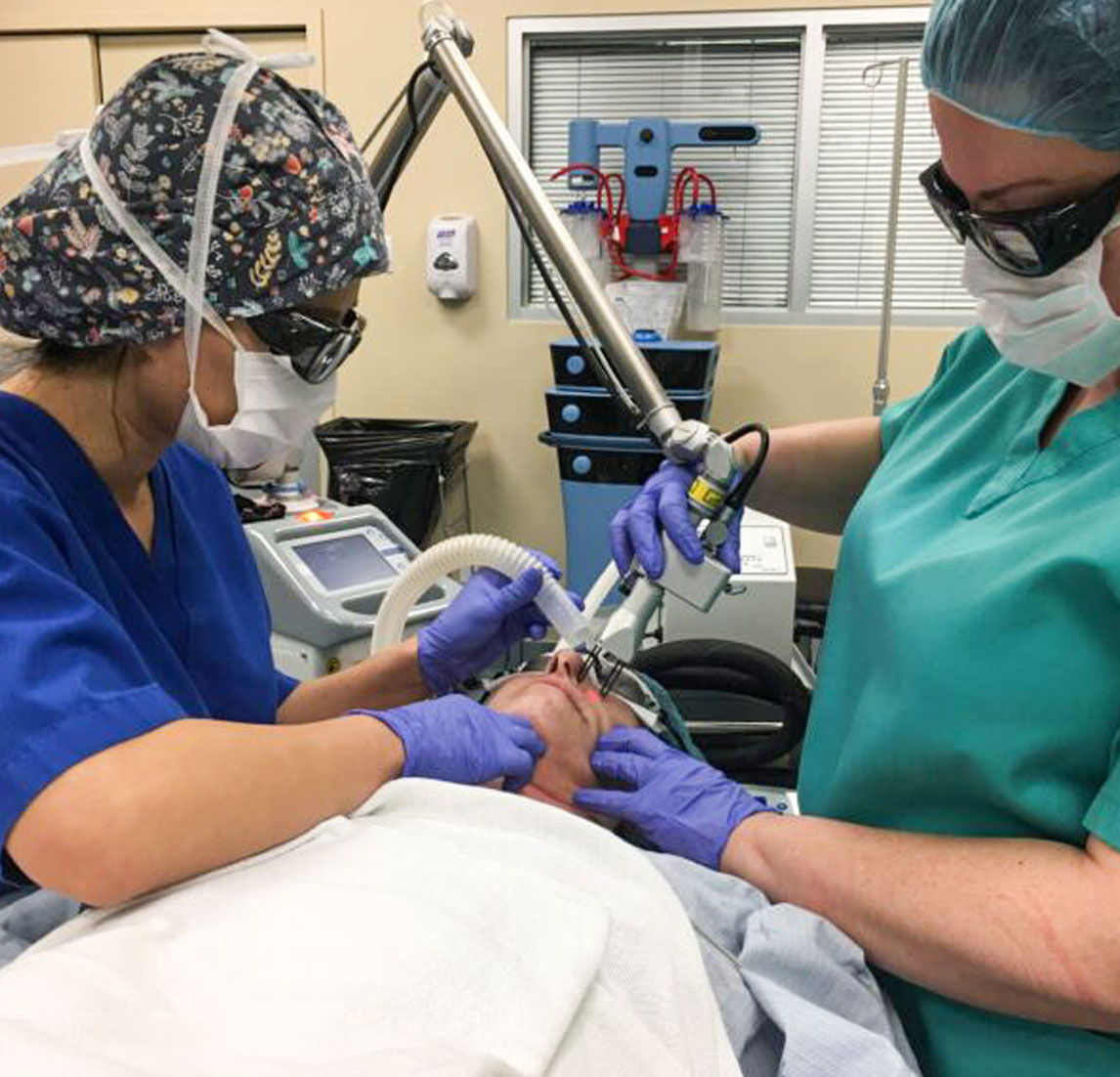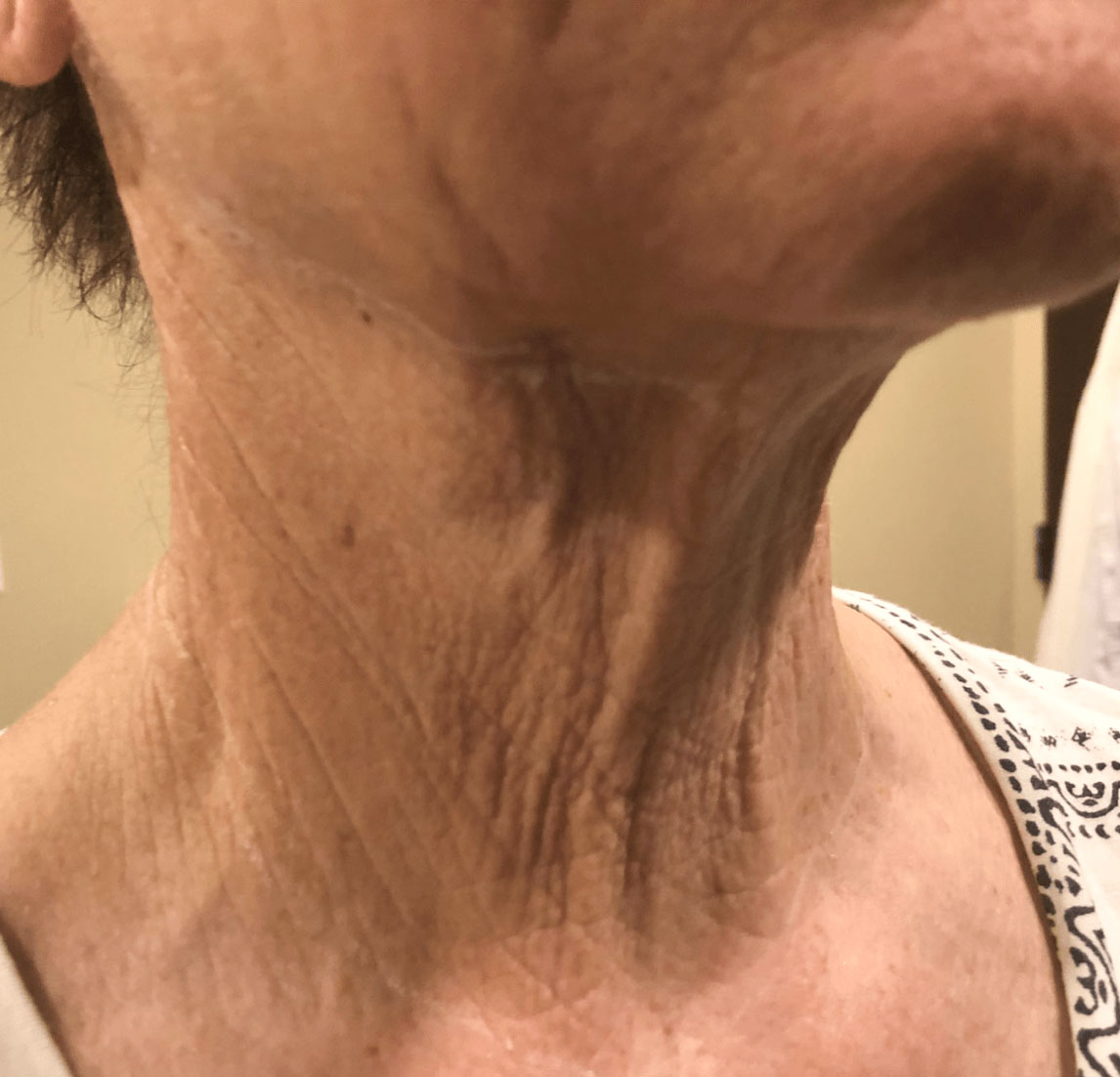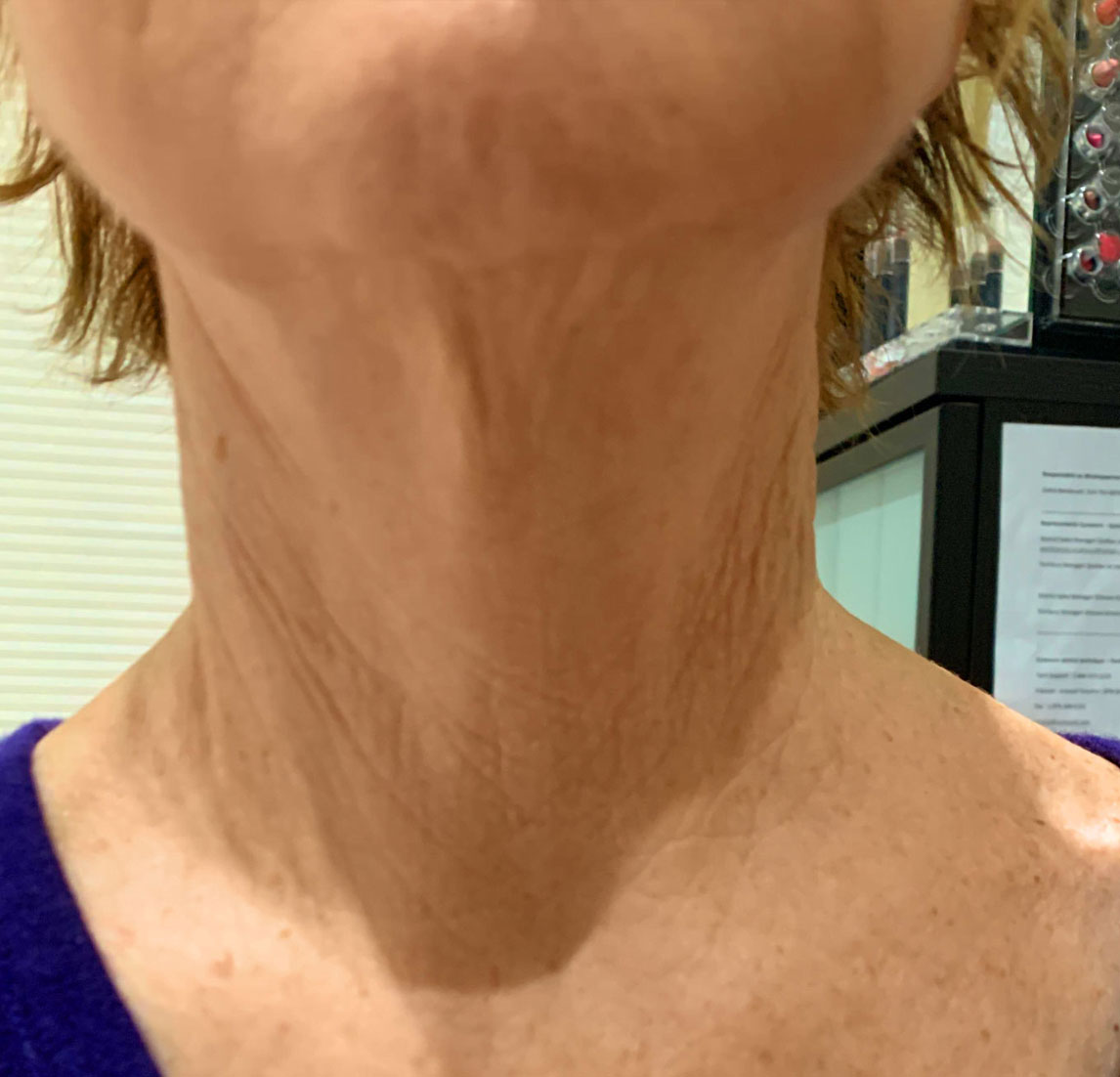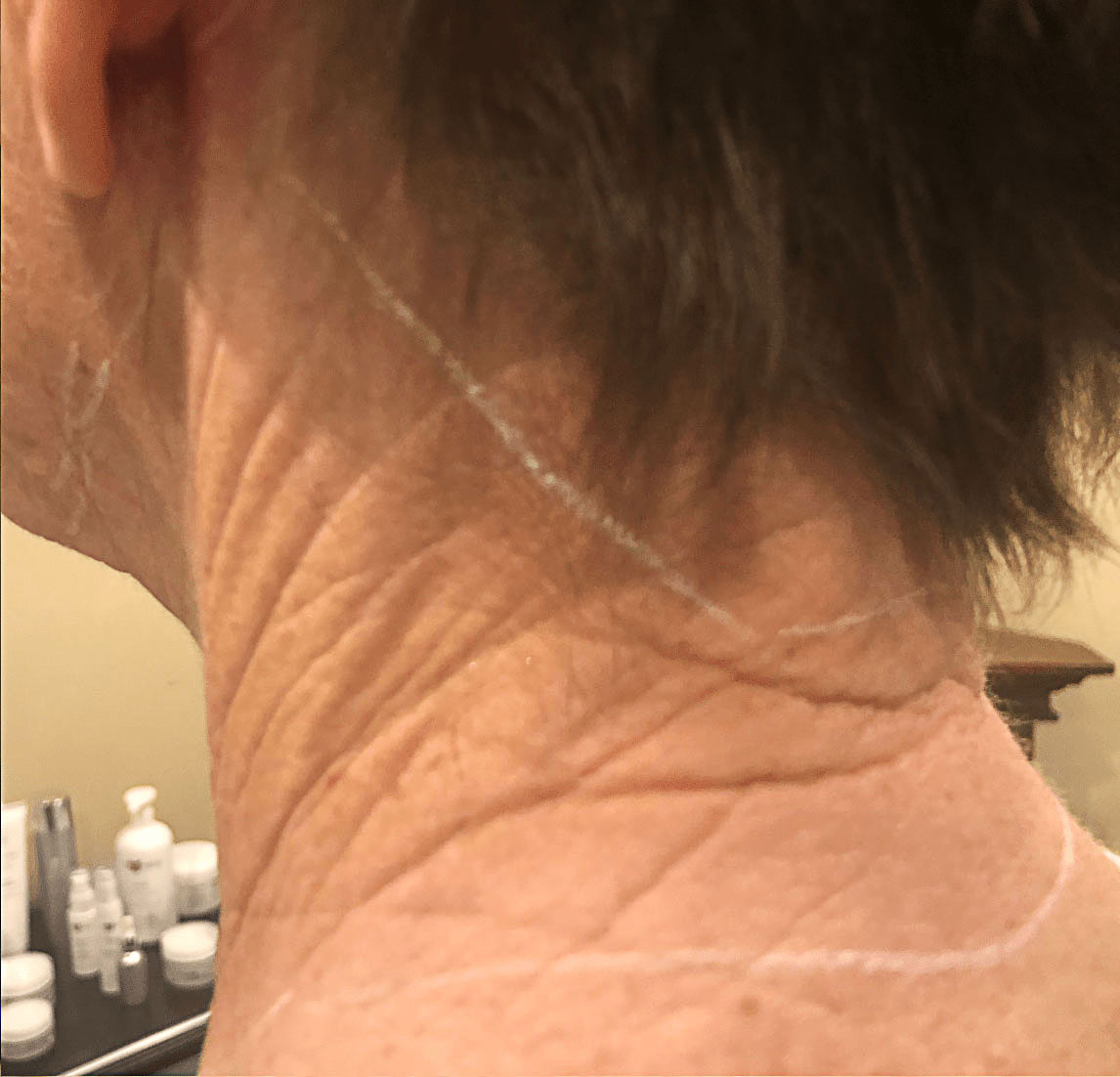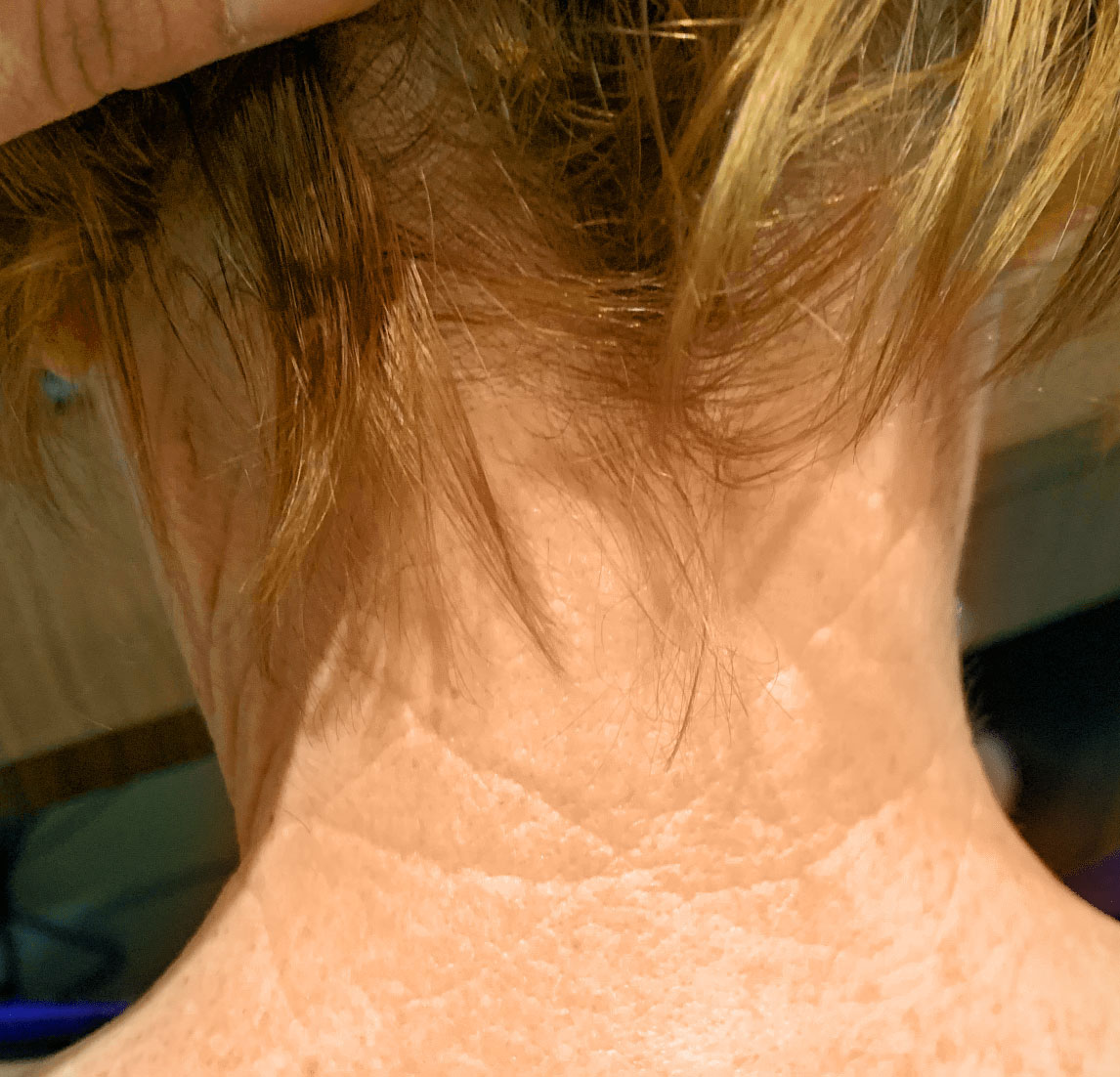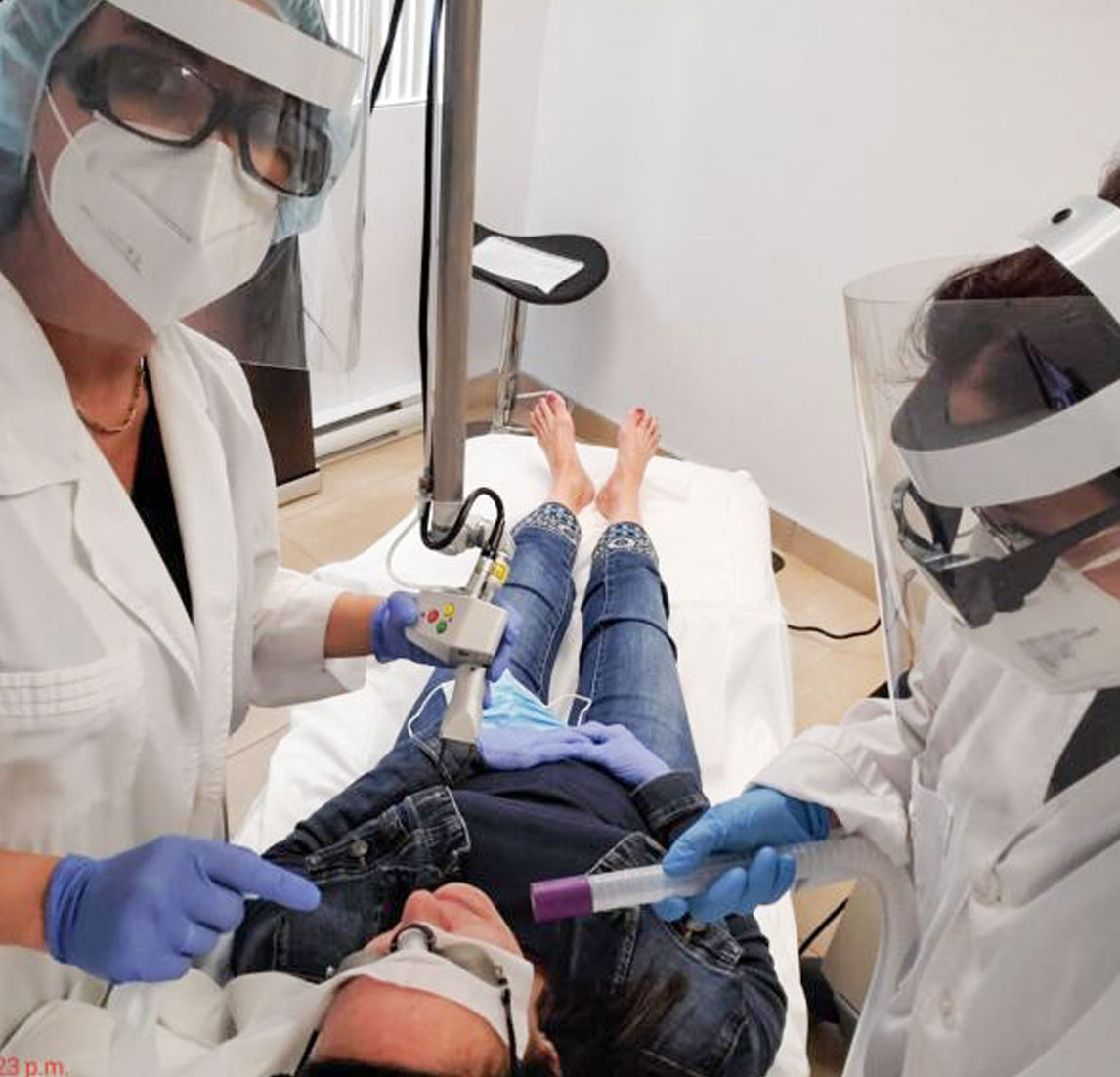 What Are the Benefits of Laser Skin Resurfacing?
There is a significant difference between CO2 laser skin resurfacing and other laser/light treatments, such IPL (intense pulsed light) treatments. While IPL is effective in addressing moderate skin concerns, the SmartSkin® DOT CO2 fractional resurfacing laser allows for correction deeper within the skin to create more cellular turnover.
This means that CO2 laser skin resurfacing is the best option for moderate to severe skin concerns, including:
Acne scars
Loose skin at jawline and neck
Wrinkles and fine lines
Smokers lines
Dilated pores
CO2 laser skin resurfacing treatments generally take 15 to 30 minutes and can help women and men of all ages achieve a more balanced and attractive tone and complexion, which can help improve general comfort and confidence
Body area treated:
Face, neck
Procedure length:
15-30 minutes
Visible results:
3-6 months
Number of sessions:
3 sessions 4 weeks apart
Potential risks:
Redness, Burns, Hyperpigmentation
For more details discuss with the doctor, not all effects and complications are listed
How Is Laser Skin Resurfacing Performed?
Before your treatment, a mild numbing cream will be applied to the skin in the treatment area. This will help to minimize any discomfort. Next, your skin care professional will move the SmartSkin® DOT CO2 fractional resurfacing laser device over your skin.
Tiny pulses of fractional CO2 laser energy will penetrate the skin to create thousands of microscopic holes (micro-injuries) in the skin. These holes are the reason this treatment is called "DOT" therapy. The micro-injuries essentially jumpstart the body into healing and strengthening the skin, which means that you can look forward to achieving a rejuvenated appearance to your skin.
During this process, collagen and elastin are produced to help tighten and strengthen skin. Additionally, any irregular pigmentation in the skin (sun spots, sun damage, etc.) is destroyed to allow for a clearer complexion.
Most patients require three sessions, spaced four weeks apart to achieve optimal results.
Are There Risks and Complications With Laser Skin Resurfacing?
Potential risks include redness, burns, and hyperpigmentation.
This may not be a full list of potential complications. Be sure to ask Dr. Berbari and her team at MedicSPA Gatineau for a full list during your consultation.
Is There Downtime After Laser Skin Resurfacing?
Because laser skin resurfacing is an ablative procedure (which means that layers of the skin are removed and/or damaged with the micro-injuries), a downtime of four to seven days is required after your SmartSkin® DOT CO2 fractional laser treatment.
During this time, your skin will heal and strengthen, which may result in redness, a burning sensation in the skin and hyperpigmentation. Applying a wet gauze and recovery ointment to your facial skin can help alleviate discomfort during your recovery.
When Will I See My Results?
The results from laser skin resurfacing treatment often take three to six months to finalize; however, your results will be long lasting. You can prolong your results by maintaining a healthy lifestyle of diet and exercise, keeping hydrated, limiting sun exposure, and wearing sunscreen.
Why Should You Choose MedicSpa Gatineau?
Dr. Patricia Berbari is a board-certified plastic surgeon, a member of the Canadian Society of Aesthetic Plastic Surgeons and the medical director of MedicSPA Gatineau. She meets every patient for their first consultation and helps them determine the right course of action.
As a plastic surgeon, she understands the natural progression of aging and can help devise an effective treatment plan for you.
Our medical spa is adjacent to our surgical center, and Dr. Berbari is always nearby. Here at MedicSPA Gatineau, we pride ourselves on our dedication to the care of our patients and the quality of our services. Dr. Patricia Berbari is a member of several societies, including:
Collège des médecins du Québec
College of physicians and surgeons of Ontario
Association des spécialistes en chirurgie plastique et esthétique du Québec
Royal College of Physicians and Surgeons of Canada
Canadian Society of Aesthetic Plastic Surgery
Canadian Laser and Aesthetic Specialists Society
International Society of Aesthetic Plastic Surgery
Interested in Learning More About Laser Skin Resurfacing in Gatineau, QC?
To learn how laser skin resurfacing can help you achieve your cosmetic goals, contact Dr. Berbari and her exceptionally skilled team at MedicSPA Gatineau by calling (819) 414-2200. MedicSPA Gatineau sees patients from Gatineau, Ottawa, and the surrounding areas. We look forward to helping you achieve the rejuvenated appearance you desire.